Aaron Judge
Saratoga Travers Stakes Illustration
Jim Rice Red Sox and Baseball HOF
Josh Flash Gordon in Pen and Ink
Xander Bogaerts Pen and Ink Portrait
Tiger Woods watercolor illustration
The Ortiz Brothers
2019 Boston Bruins
Patrice Bergeron
Tuukka Rask Mask
Matt Grzelcyk
Boston Bruins Sean Kuraly's 2019 NHL Winter Classic goal
Sports Writer Nick Cafardo
Jack Eichel
Foiled Again
Willie O'Ree 2018 NHL Hockey Hall Of Fame
Photojournalist Stanley Forman
Jim Brown
Danny McMorrow
Steven Wisbaum
Chris Sale
Mookie Betts
Fenway Park's Dave Mellor and Drago
Steve Babineau photographer
Tom Brady
Bill Belichick
Mac Estelle
Brad Marchand
Debbie Russell
Al Green
Carlton Fisk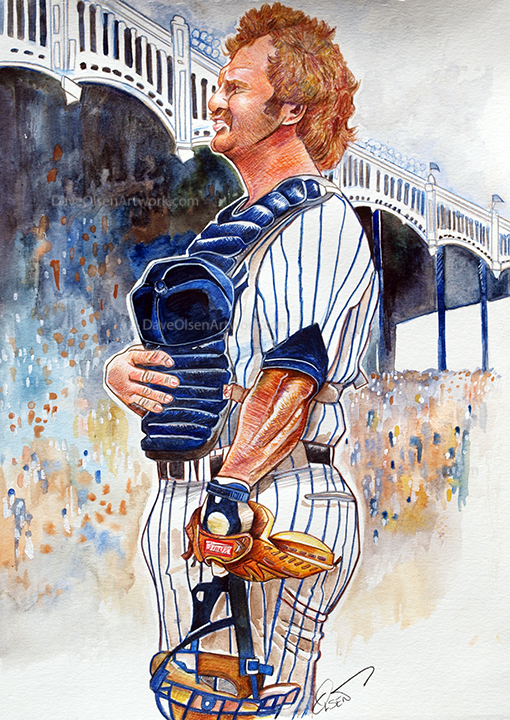 Thurman Munson
Meredyth's Ring
Xander Bogaerts Red Sox Shortstop
Craig Custis
Bobby Mottolo
Chuck Maheras
John and Mary Welch
Lorne " Murph" Murphy
Teammates
Dick Flattery
Stephen King
Charlie McAvoy
Aaron Judge Black & White Drawing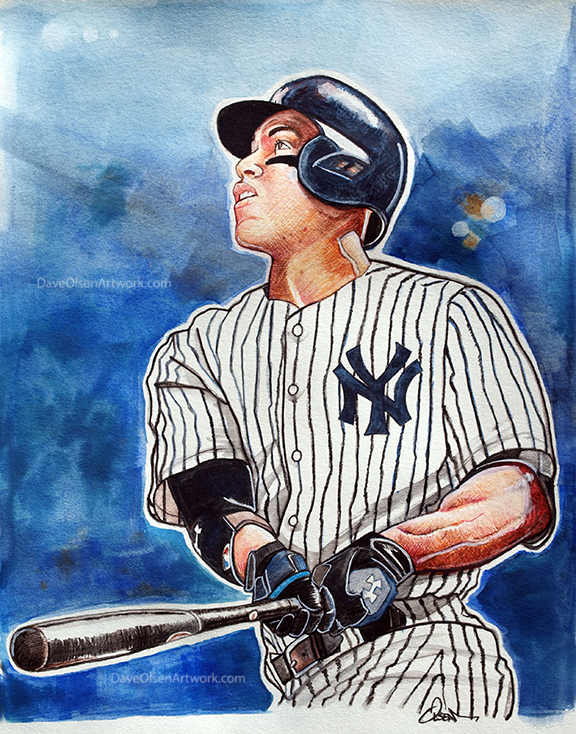 Aaron Judge watercolor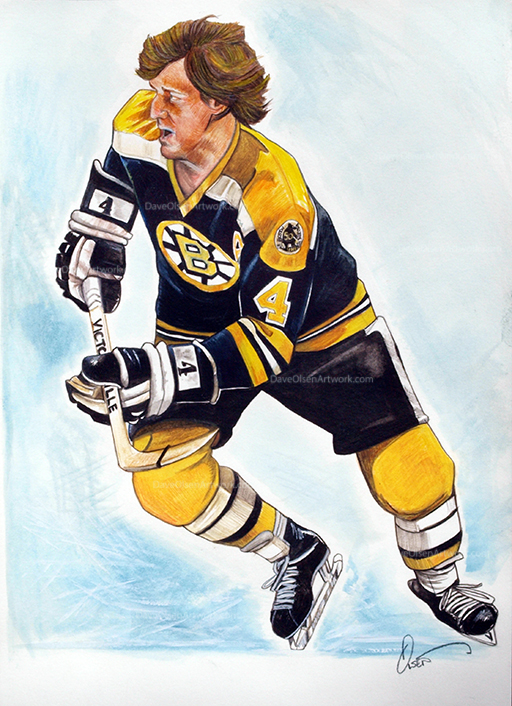 Bobby Orr
Roger Federer
Gal Gadot is Wonder Woman
2017 Superbowl Champion New England Patriots
Sidney Crosby
Daenerys Targaryen
Jon Lester
Kobe Bryant
Muhammad Ali
Aaron Judge
New York Yankees slugger Aaron Judge illustration by Dave Olsen, Watercolors and pencils on watercolor paper.
Saratoga Travers Stakes Illustration
2019 Travers Stakes Artwork
Jim Rice Red Sox and Baseball HOF
#14 Jim Rice illustration by Dave Olsen
Josh Flash Gordon in Pen and Ink
New England Patriot's Josh Flash Gordon a Pen and Ink Portrait on Bristol by Dave Olsen
Xander Bogaerts Pen and Ink Portrait
The X-Man. Xander Bogaerts of the Boston Red Sox in Pen and Ink by Dave Olsen
Tiger Woods watercolor illustration
My watercolor of Tiger from the 2019 PGA Tour
The Ortiz Brothers
Jose and Irad Ortiz, Horse Racing's hottest champion Jockeys
2019 Boston Bruins
2019 Boston Bruins played to game 7 on the Stanley Cup Finals and lost to the St.Louis Blues.
Patrice Bergeron
Boston Bruins Patrice Bergeron watercolor illustration by Dave Olsen
Tuukka Rask Mask
Tuukka Rask's Mask by Dave Olsen
Matt Grzelcyk
"The Mayor of Charlestown" Matt Grzelcyk , Boston Bruins Star by Dave Olsen
Boston Bruins Sean Kuraly's 2019 NHL Winter Classic goal
Sean Kuraly scores the go ahead goal for the Boston Bruins vs Chicago at Notre Dame Stadium in the 2019 NHL Winter Classic.This Watercolor illustration was done using watercolor pencils….
Sports Writer Nick Cafardo
My watercolor portrait of the late Boston Globe Sportswriter Nick Cafardo who passed away suddenly this year.
Jack Eichel
My illustration of Buffalo Sabres captain Jack Eichel The Illustration was done watercolors on Watercolor Paper.
Foiled Again
Harness Racing's richest standardbred
Willie O'Ree 2018 NHL Hockey Hall Of Fame
Former Boston Bruins player and 2018 Hockey Hall Of Famer Willie O'Ree
Photojournalist Stanley Forman
My Portrait of Boston's Stanley Forman, Two-Time Pulitzer Prize Winner…
Jim Brown
NFL Hall of Famer Jim Brown
Danny McMorrow
Danny McMorrow Usher at TD Garden, Boston Garden
Steven Wisbaum
Vermont outdoorsman and nature lover Steven Wisbaum....
Chris Sale
Watercolor portrait of Red Sox Ace Chris Sale done for Game 1 of the ALCS
Mookie Betts
Dave Olsen's illustration of Boston Red Sox Outfielder Mookie Betts
Fenway Park's Dave Mellor and Drago
Head Groundskeeper of the Boston Red Sox Dave Mellor and his dog Drago…a watercolor artwork by Dave Olsen
Steve Babineau photographer
Famous Boston Bruins Photographer Steve Babineau
Tom Brady
Tom Brady Watercolor Portrait by Dave Olsen. For Prints: http://fineartamerica.com/featured/tom-brady-dave-olsen.html
Bill Belichick
Watercolor done with brush and pencil of Coach Bill Belichick
Mac Estelle
Boston Filmmaker Mac Estelle
Brad Marchand
Boston Bruins Brad Marchand
Debbie Russell
Boston Red Sox Usher Debbie Russell
Al Green
Boston Red Sox Hall of Famer, Usher Al Green
Carlton Fisk
Carlton Fisk of the Boston Red Sox, Baseball Hall of Fame Catcher.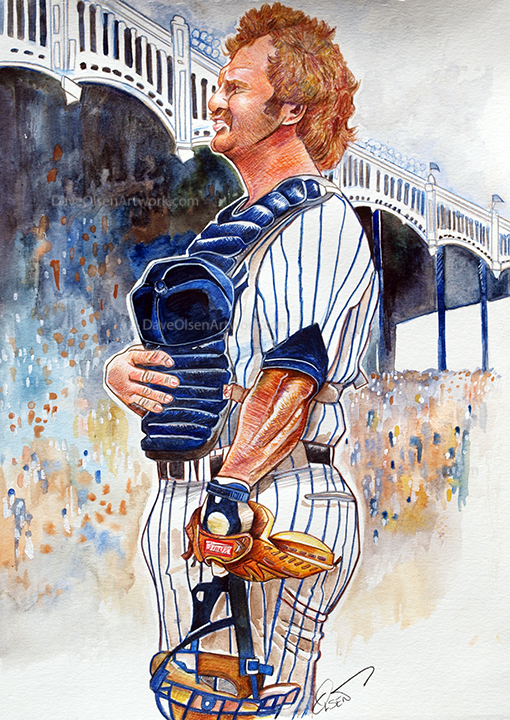 Thurman Munson
Thurman Munson, a watercolor illustration by Dave Olsen of the late Yankees Captain who passed away on August 2, 1979 in a plane crash.This watercolor was inspired by the 38 anniversary of his passing.
Meredyth's Ring
Boston Red Sox Bleacher Usher Meredyth Leahy and her 2013 Championship Ring. A watercolor by Dave Olsen
Xander Bogaerts Red Sox Shortstop
Xander Bogaerts in the field, an illustration by Dave Olsen
Craig Custis
" Craig in a box "…My portrait of Fenway Park's Craig Custis, the legend of Gate D
Bobby Mottolo
Northeast fishing expert and Boston Red Sox Usher
Chuck Maheras
Fenway Park's Golden Greek, Chuckie Maheras
John and Mary Welch
Lorne " Murph" Murphy
Longtime Boston Red Sox Usher
Teammates
Ted Williams, Bobby Doerr, Dom DiMaggio, and Johnny Pesky were all members of the famed 1940's Boston Red Sox. This watercolor illustration by Boston Artist Dave Olsen.
Dick Flattery
Over 50 years as a Boston Red Sox Usher
Stephen King
Author Stephen King
Charlie McAvoy
Charlie McAvoy of the Boston Bruins
Aaron Judge Black & White Drawing
Black & White drawing of New York Yankees Slugger Aaron Judge using Liquid Pencil and Pencils by Dave Olsen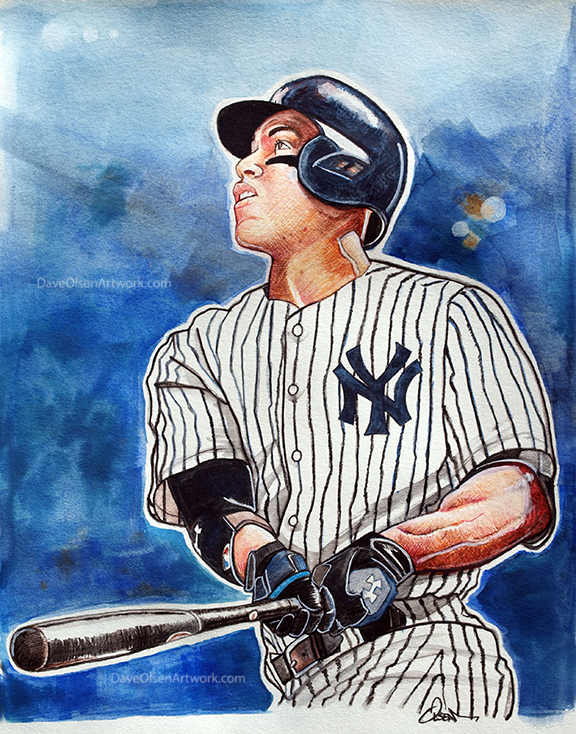 Aaron Judge watercolor
New Yankees Slugger Aaron Judge, a watercolor illustration done using watercolor pencils and wash by Dave Olsen.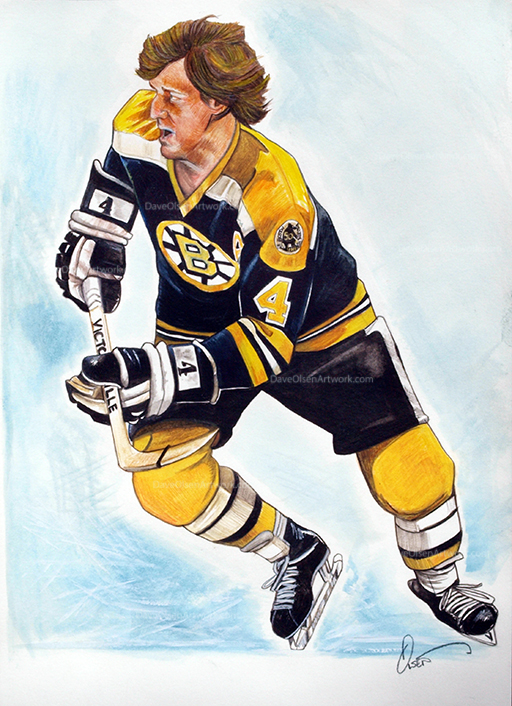 Bobby Orr
Roger Federer
Roger Federer at Wimbledon 2017. This illustration is done with Inks, Paint markers and Acrylic paint.
Gal Gadot is Wonder Woman
An Illustration of Gal Gadot as Wonder Woman the DC comics superhero by Dave Olsen.
2017 Superbowl Champion New England Patriots
My 2017 Champion New Patriots Team Print that was used the morning after their 5th Superbowl victory. The size of this collectible print is 18X24, Ready to frame. $20.00 each includes shippingPaypal Account is : shop@daveolsenartwork.com
Sidney Crosby
Daenerys Targaryen
Jon Lester
Jon Lester of the Chicago Cubs by Dave Olsen
Kobe Bryant
Muhammad Ali
1
2
3
4
5
6
7
8
9
10
11
12
13
14
15
16
17
18
19
20
21
22
23
24
25
26
27
28
29
30
31
32
33
34
35
36
37
38
39
40
41
42
43
44
45
46
47
48
49
50
51
52
53
54
55
56
57
58
59
60
61
62
63
64
65
66
67
68
69
70
71
72
73
·
·
·
·
·
·
·
·
·
·
·
·
·
·
·
·
·
·
·
·
·
·
·
·
·
·
·
·
·
·
·
·
·
·
·
·
·
·
·
·
·
·
·
·
·
·
·
·
·
·
·
·
·
·
·
·
·
·
·
·
·
·
·
·
·
·
·
·
·
·
·
·
·